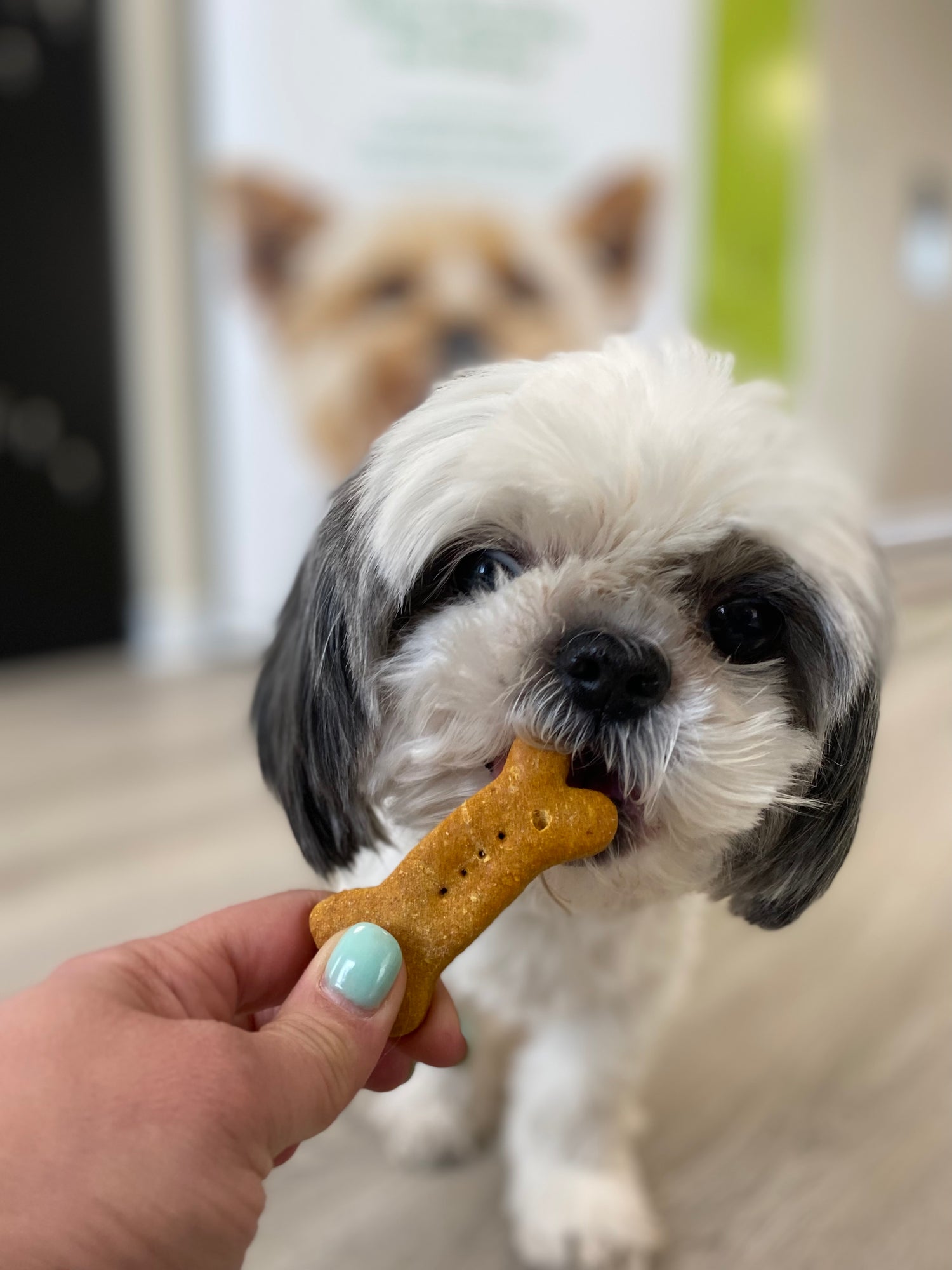 Discover The Pleasant Pet CBD Oil & Treats
Made With Love, Born Out Of Necessity.
The Pleasant Pet Hemp Oil alleviates common pet ailments like anxiety and pain. It's a natural remedy to help pets feel their best.
Natural Relief
Grown Locally
Made With Love
Shop now
Natural Relief

The Pleasant Pet provides natural relief for common pet ailments including pain, anxiety, arthritis, seizures, allergies, skin conditions, digestive issues, and sundowner syndrome (a cognitive degeneration disorder in senior dogs).

Grown Locally

Organic and responsibly farmed, The Pleasant Pet uses premium quality hemp flower grown locally in Maryland. Free of pesticides and herbicides, the broad-spectrum hemp oil is formulated and produced by Fingerboard Farm.

Made With Love

Born out of necessity and made with love, The Pleasant Pet was created by Pet and Home Care CEO, Tiffany Lewis, to provide anxiety relief for her beloved senior Shih Tzu, Millie.  
Help Your Pet Feel Their Best!
Introducing The Pleasant Pet CBD Oil & Treats – a meticulously crafted range of products designed with love and born out of the necessity to provide anxiety relief for our CEO, Tiffany Lewis's beloved senior Shih Tzu, Millie. We understand that our pets deserve the very best care, which is why we have created a line of hemp oil-based products to help alleviate common pet ailments, such as anxiety and pain.

CBD, short for cannabidiol, is a natural compound derived from hemp plants. It has gained recognition for its potential therapeutic benefits in both humans and pets. The Pleasant Pet CBD Oil & Treats harnesses the power of CBD to provide natural relief for our furry friends, promoting their overall well-being and helping them feel their best.

One of the primary benefits of CBD for pets is its ability to alleviate anxiety. Just like humans, pets can experience anxiety due to various factors, including separation, loud noises, or changes in their environment. The Pleasant Pet CBD Oil & Treats can help calm their nerves and reduce anxiety, allowing them to feel more relaxed and at ease.

In addition to anxiety relief, CBD has shown promising results in managing pain in pets. Whether it's due to age-related issues, arthritis, or post-surgery recovery, our CBD products can provide soothing relief for your furry companions. By interacting with the endocannabinoid system in their bodies, CBD helps reduce inflammation and alleviate discomfort, enhancing their quality of life.

At The Pleasant Pet, we take pride in sourcing our hemp from local farms and using high-quality ingredients in our products. Our CBD oil is carefully extracted using industry-leading methods, ensuring the preservation of beneficial compounds while eliminating any traces of THC, the psychoactive component found in cannabis. This means that our products are safe and non-intoxicating for pets, providing them with the therapeutic benefits of CBD without any unwanted side effects.

When you shop with us, you can rest assured that you are giving your furry friends the care they deserve. Our extensive line of CBD products includes oils and treats specifically formulated to suit your pet's needs. Whether you have a dog or a cat, large or small, we have options tailored to their unique requirements.

Experience the natural relief and well-being that The Pleasant Pet CBD Oil & Treats can provide for your pets. Shop now and join countless pet owners who have witnessed the transformative effects of CBD on their furry companions. Give your pets the care and love they deserve with The Pleasant Pet.
Learn More
Blog posts
Blog post
Give your customers a summary of your blog post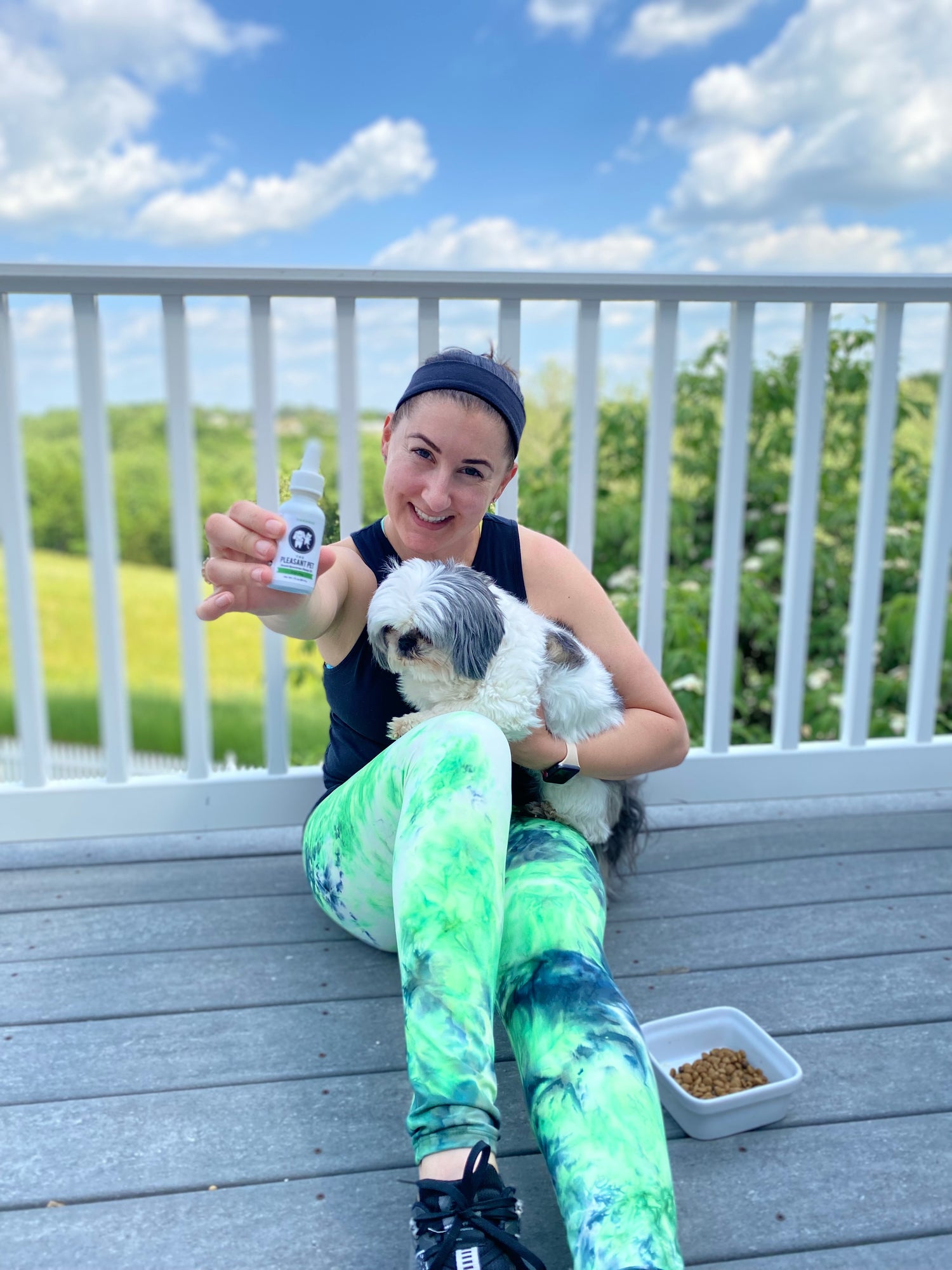 Tiffany and Millie's Excellent Adventure
A NEW HEMP OIL PRODUCT DOES WONDERS FOR PETS AND ALSO HELPED SAVE A COMPANY
READ ARTICLE